5 reasons to choose invoicing software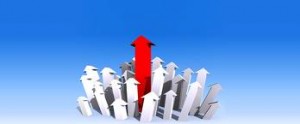 Before I started using invoicing software, I created invoices in MS Word and MS Excel. I remember that time like a nightmare. It was complicated to place information exactly where you want. Invoice looked ugly. Now I use invoicing software and my invoices looks professional. I guess my customers also enjoy well-looking invoices. Creating invoices is simple.
How much it takes you to create an invoice? With the invoicing software you can do it in 5-10 minutes. All data about your company, your customers and products is saved in the invoicing program, so the program modifies an invoice in a few minutes. Creating invoices is fast.
Invoicing software doesn't need paper, printer and post office. Invoicing program obviously will reduce your costs. And as a clever business owner you can spend saved money for the improvement of your business. Of course you need to pay monthly fee for using you invoicing program. But still paper and postal mail service costs are higher. E-invoicing saves your money.
Normally it takes a few days to send a letter within the city by postal mail. Invoicing via e-mail is very fast. Customers will receive their invoices immediately after sending. Loss during the way of sending is common for post service, that's why invoicing via e-mail is safer. Invoicing software is the fastest way of invoicing your customers.
E-invoicing is also "green" way of sending bills. You don't waste natural resources and pollute our environment. These are not the only features, which are provided by invoicing software. You will be surprised, how smart and useful the software could be.